Minin in Varengeville-sur-Mer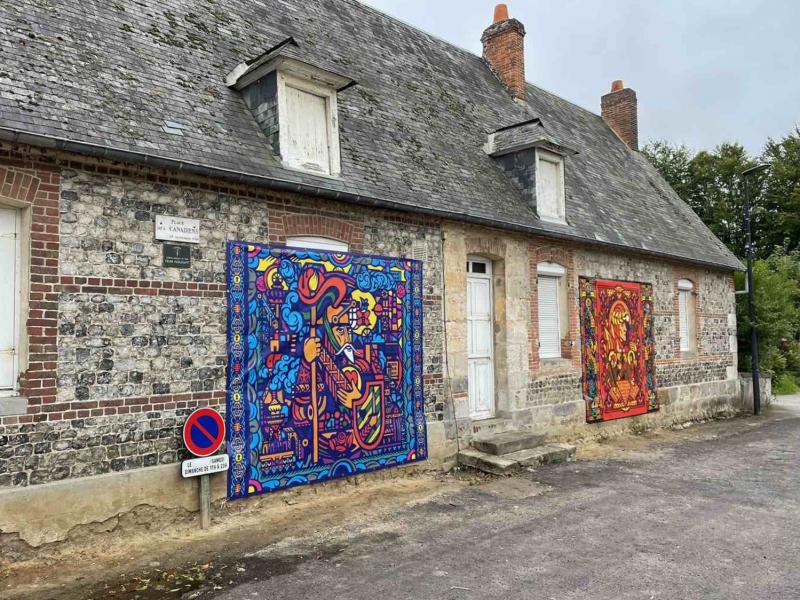 21.08 - 15.10.2021
La Bergerie
Varengeville-sur-Mer, France
This year, Roman Minin became the first artist in residence in the La Bergerie Museum in Varengeville-sur-Mer (France), in the house which belonged to the artist Michel Ciry. The French artist bequeathed his house, now administered by a non-profit foundation, to serve as a space where artists could work and develop. This small town was known as a beloved spot of world-famous artists, including Pablo Picasso and Claude Monet; Georges Braque had even worked on a stained glass panel in a local church overlooking the sea. This staggeringly beautiful locale on the Normandy coast is known to have attracted many an artist.
On the initiative of the Mhaata Gallery, the local community and the museum curators conducted a closed competition and selected this year's resident to work in La Bergerie, choosing Roman Minin. His works captivated the French and Belgian viewers that live next to the regions with a long history of coal mining. His works will be put on show in the museum's gallery, giving the town's residents and guests an opportunity to get a glimpse of contemporary Ukrainian art. Additionally, the Ukrainian artist will create a stained glass panel for a private chapel belonging to La Maison de Jules, which stands on the town's central crossroads. The stone church dedicated to St. Jerome dates back to 1640. By the end of the restoration project, the new space will open up to exhibition projects.
The stained glass panel that Roman Minin will install in the church is titled "The Roses of Donbas." Next to the town of Varengeville-sur-Mer, there's a flower museum and countless conservatories: flowers are a symbol of the province, which is why Roman chose to focus on floral motifs in his work. The panel is done in a unique technique in triplex, which combines colored tempered glass with transparent pieces in a metal frame.