Better than Moon, Sergei Svіatchenko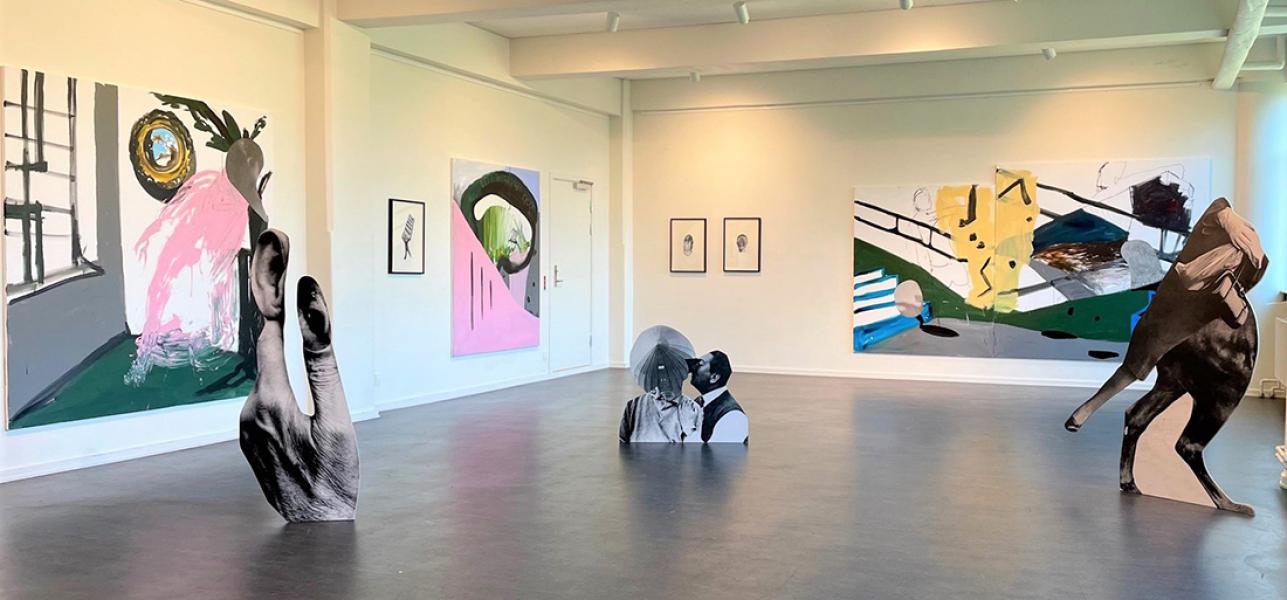 21.04 - 06.05.2021 
Art-Association of the city of Fredericia, Denmark
Sergei Sviatchenko is one of the most influential contemporary collage artists in the world. Trained as an architect at the Kharkiv Institute of Engineering and Construction, Sviatchenko holds a PhD in architecture from the Kyiv Institute of Engineering and Construction for his thesis entitled "Means of Visual Information in Architecture." He came to Denmark in 1990 on an artist grant, and have lived and worked in the Danish town of Viborg ever since. Having founded the non-commercial gallery Senko Studio in 2002, he served as the curator of its exhibitions of contemporary art until 2009 (75 shows in total). He went on to create the Close Up and Private blog with a focus on art and style in fashion, which soon earned international recognition.
Growing up in Kharkiv in 1960s-1970s, Sviatchenko witnessed many political and cultural processes with an international impact. His multifaceted creative trajectory reflects decades of ever-changing creative experiments. His sources of inspiration span from the Soviet avant-garde and constructivist architecture to surrealism of the Great War era, American expressionism, 1960s pop music and Andrei Tarkovsky's films.
The exhibition Better Than the Moon was meticulously selected by Christian K. Madsen, one of the most prominent young Danish curators. It highlights Sviatchenko's most important works, from his early collages created in Ukraine to his latest experimental picturesque paintings. This is an all-encompassing, aesthetically radical labyrinth of expressions, flowers, materials and compositions. The exhibition is accompanied by a limited edition illustrated catalogue, with each copy numbered and signed by the artist.
Sviatchenko's works have been exhibited around the world: in Denmark, Ukraine, Germany, China, Italy, Belgium, Spain, Ireland, Norway, France, the UK, Canada, the USA and other countries. They have been featured in international journals, including Dazed & Confused, AnOther, Kilimanjaro, Varoom, Elephant, This is a Magazine, Rojo, Viewpoint and Blueprint. Sviatchenko is also a fashion icon, recognized as Denmark's Best-Dressed Man by Euroman magazine in 2010, 2014 and 2019. Sviatchenko's artworks were the subject of many art reviews and monographs, including Sergei Sviatchenko: Collages (ed. Rick Poynor, Vienna: Schlebrügge), Everything Goes Right and Left If You Want It: The Art of Sergei Sviatchenko (Berlin: Gestalt, 2012) and Sergei Sviatchenko: I AM COLLAGE (Copenhagen: Lindhardt & Ringhof, 2018).