CONCENTRATION OF WILL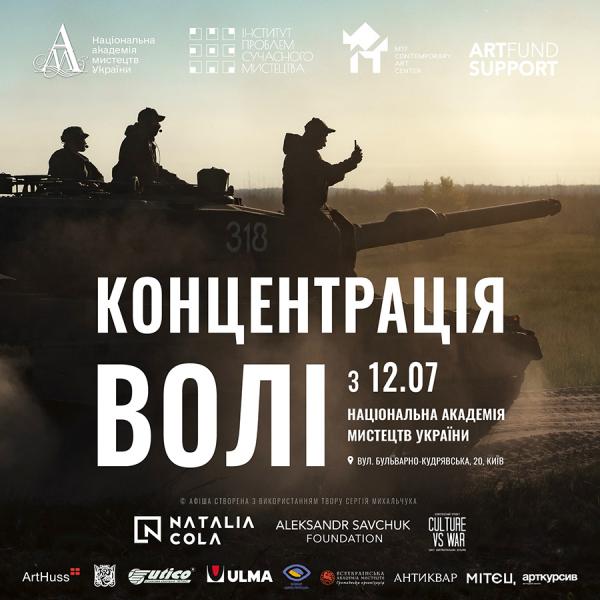 12.07.2023 - On going
National Academy of Arts of Ukraine
Link: https://www.newestdirections.com.ua/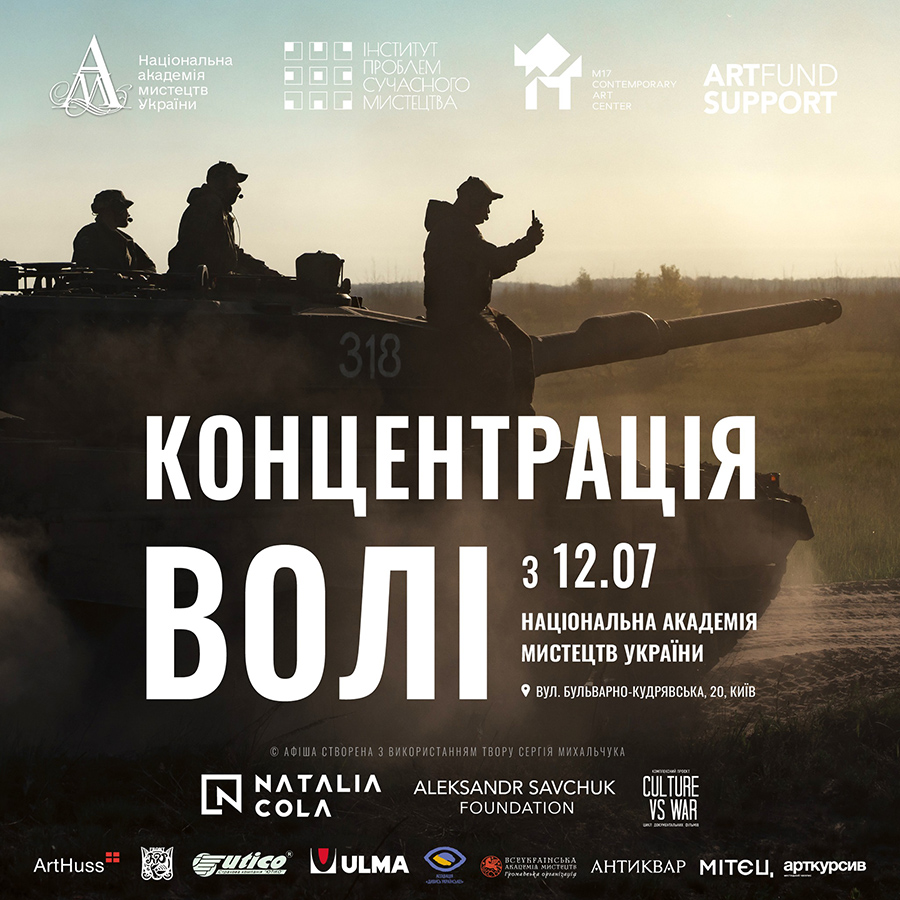 The extensive exhibition project "Concentration of Will" is being held across three organizing institutions: the first stage took place in May at the Institute of Contemporary Art Problems, the second in June at the Center for Contemporary Art M17, and the final part of the exhibition project opens in July at the National Academy of Arts of Ukraine. Each of the three locations features a unique list of participants and an exhibition of artistic works.
The project's idea is to showcase how contemporary art reveals the Ukrainian vision of willpower as a mental force that assists today in the liberation struggle of the Ukrainian people against Russian aggression.
You can familiarize yourself with the full concept text here:
https://www.newestdirections.com.ua/.../concentration_of...
Artists representing their works at the National Academy of Arts of Ukraine include:
Andriy Bochka, Matviy Vaisberg, Yuriy Vakulenko, Oleh Veklenko, Solomiya Horob'yuk, Magdalena Hryshka, Serhiy Zapadnia, Oleksiy Ivanyuk, Iryna Kalenyk, Viktoriya Kartashova, Dmytro Kozatsky, Anatoliy Kryvolap, Mariya Levitska, Volodymyr Lesnyak, Anton Lohov, Pavlo Makov, Lyubomyr Medvid', Serhiy Mykhalychuk, Roman Minin, Olha Petrova, Ed Potapenkov, Oleksiy Revika, Andriy Rizol', Ihor Stupachenko, Olesya Trofimenko, Radoslav Charkovs'kyy, Daniil Shumikhin.
Curators: Andriy Sydorenko, Iryna Yatsyk.
The project is supported by the Natalia Cola Foundation, Art Support Fund, Aleksandr Savchuk Foundation, Front-Art, Utico, Ulma, and the public organization "All-Ukrainian Academy of Arts."