Painting in Excess: Kyiv's Art Revival 1985-1993, Coral Gables Museum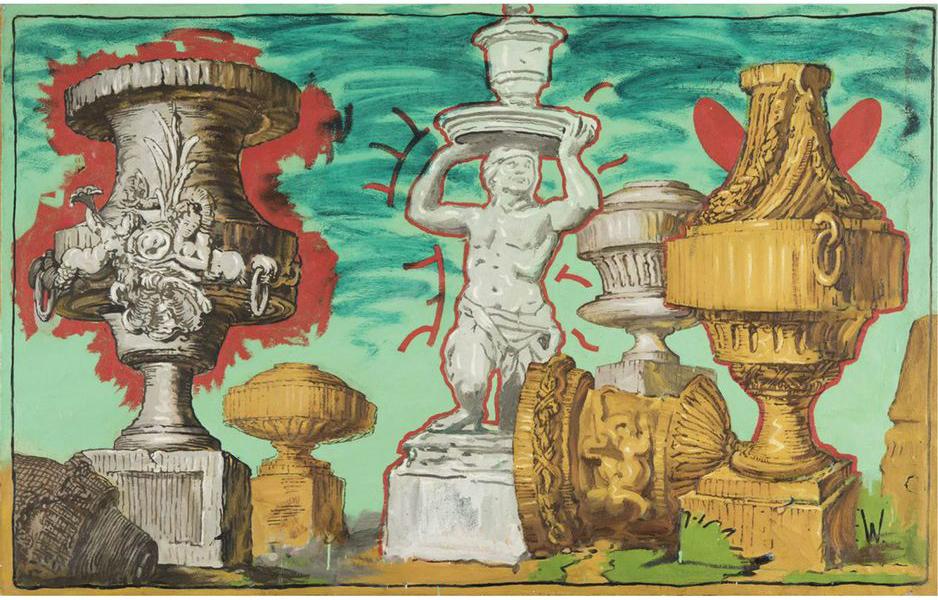 19.05.2022 – 30.10.2022
The years following the inception of perestroika policies and encompassing the collapse of the Soviet Union remarkably transformed Kyiv's art scene, successfully launching Ukrainian contemporary art as a truly global phenomenon. The calm waters of the culturally provincial capital of the Ukrainian Soviet Republic became radically stirred with new and daring art made publicly visible for the first time since the avant-garde period. This explosion of styles, rediscovered histories, and newly found freedoms blossoming against the background of the collapsing Soviet empire, the Chernobyl nuclear disaster of 1986, and increasing economic scarcity created an effect of baroque excess. As if in a crooked mirror, the overabundance in art styles and the limitless production of new meanings reflected the emptiness of the hollowed-out Communist ideology and late socialist realist art. This exhibition traces and documents the diverse artistic manifestations of these transitional and exhilarating years in Kyiv while providing some historical artworks for context.
All proceeds from the exhibition will go to relief efforts in Ukraine via Razom for Ukraine.
Painting in Excess: Kyiv's Art Revival, 1985-1993. Organized by Olena Martynyuk, PhD, Rutgers University, Guest Research Curator, with assistance from Julia Tulovsky, PhD, Curator of Russian and Soviet Nonconformist Art at the Zimmerli Art Museum. The exhibition was made possible by the Avenir Foundation Endowment Fund and the Dodge Charitable Trust–Nancy Ruyle Dodge, Trustee, with the assistance of the Abramovych Foundation and Tymofieiev Foundation and with the additional support by the Ukrainian Institute in Kyiv. Its presentation at the Coral Gables Museum is sponsored by a generous grant from The John S. and James L. Knight Foundation with additional support from Allen & June Morris, Thesis Hotel Miami, and Carol & Vincent Damian.
https://coralgablesmuseum.org/portfolio-item/painting-in-excess/
https://odessa-journal.com/painting-in-excess-kyivs-art-revival-1985-1993-will-open-at-the-coral-gables-museum-usa/
https://www.miamiherald.com/entertainment/visual-arts/article261418977.html