Oleksii Zolotar - The Wind Rose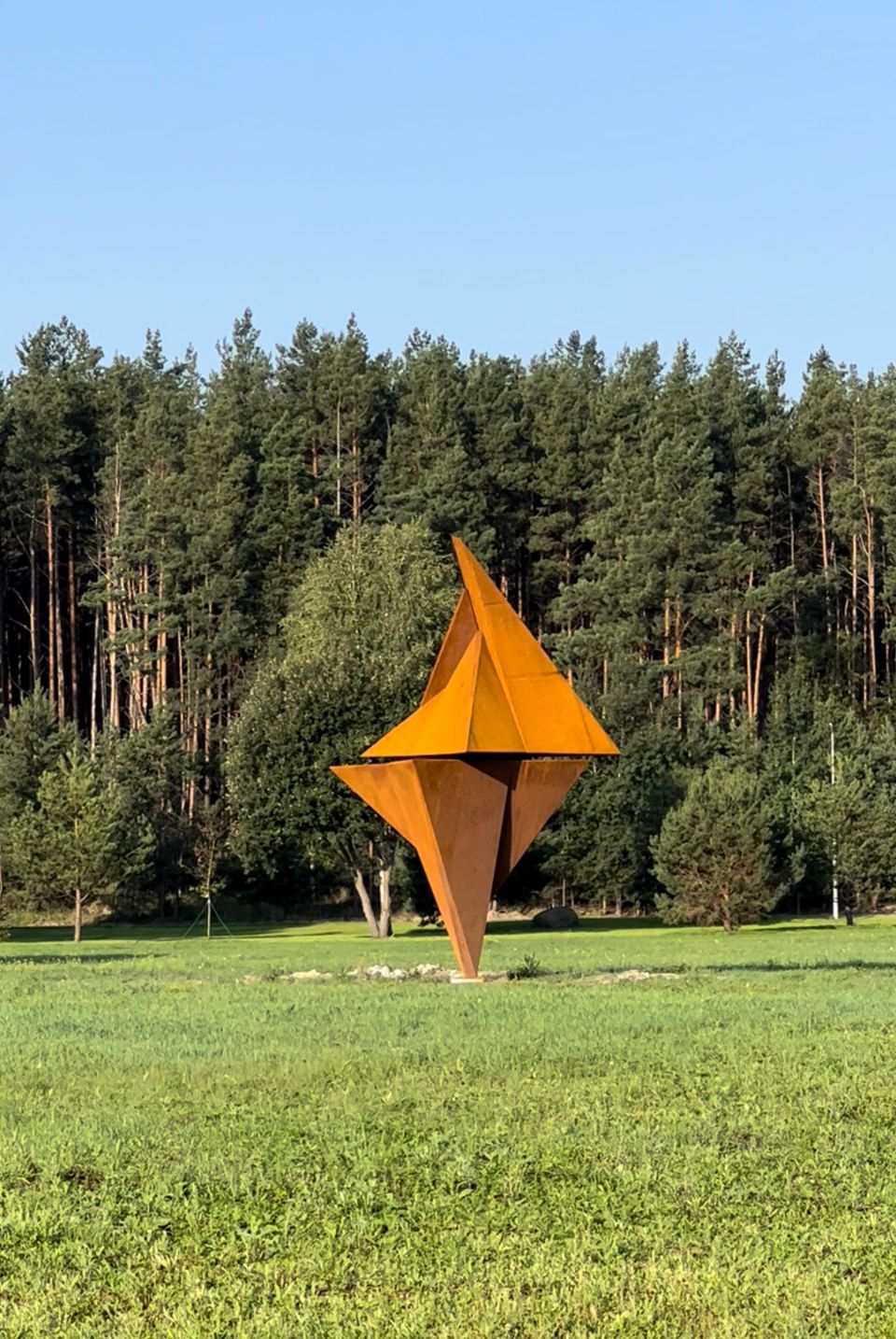 ZOLOTAR (Oleksii Zolotar) combines experiments in abstract forms with clear articulations of his ideological positions and conceptual narratives. The Wind Rose literally combines the dominant wind directions over long periods of time. Embodied in the art object, it refers to various cardinal directions and perspectives on their entire scope as seen from various points. It invites strategic reflections on historical trajectories and the dynamics of the current cultural, social or political developments.
The Wind Rose is steeped in issues linked to the modernist mindset and choices of coordinate systems. Both literal and metaphoric, the work reflects a clash between various contexts and a paradigm shift that the Ukrainian nation and humankind at large experience in our tumultuous times. The object tackles the issues we have all had to face at individual, local and global levels.
The massive object, seemingly shaped by swift winds, balances on a single fulcrum, representing the precariousness of the status quo. The dynamic interaction between and the rhythm of sharp triangles united into a single massive steel beam concentrate the tensions and responsibility of the present historical moment.
Realized outdoors on a monumental scale, the object receives additional connotations of a play with scales and the specificity of functioning of sculptures in public spaces both at present and in the historical perspective.
Given that the direction of "the winds of global change" is of paramount importance now, and the fact that the world is currently facing the nuclear threat unseen since the Cold War, The Wind Rose currently seems almost ominously relevant.
Natalia Matsenko