Anton Logov Volcano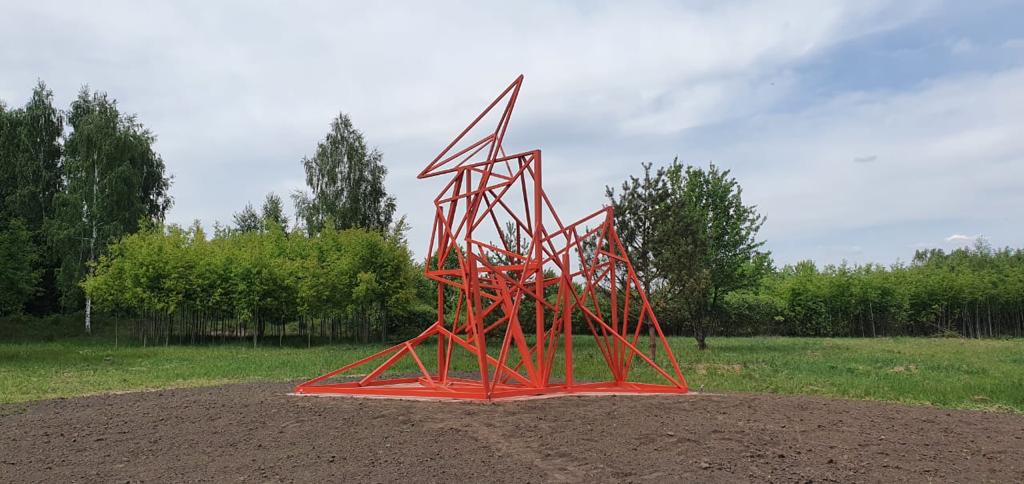 The active bright lines of Logov's spatial sculptural installation convey the tensions and vibrancy of the present-day Ukraine.
The volcano of Ukrainians' freedom, will and spirit symbolizes their fight for justice. The efforts and energy we invest in our native land nurture our faith in the future.
The sculpture adds a human dimension to the natural landscape, enriching it with constructivist geometric elements.